Bernie Marsden Releases a Special Video for the Single 'Na Na Na' From His New Album: 'TRIOS'
Bernie Marsden — "one of the best guitarists and songwriters in the country" (as Loudersound put it) — premieres and presents a special video for his new single 'Na Na Na' from his latest Inspirations album: 'TRIOS' (released by Conquest Music).
As Bernie explains below, it's a track that holds particular personal and professional resonances for him and the special retro-looking video uses young talent from today to recreate a lively 1974 Top of the Pops appearance of Bernie and his bandmates!
'TRIOS' is the third album in Bernie's 'Inspirations' series: a series of albums paying tribute to the songs, artists and heroes who inspired him in his formative years and helped shape his own, hugely influential career as a composer, guitarist and performer.
The first two Inspirations albums — 'KINGS' & 'CHESS' —both reached #1 in the Blues chart & earned Bernie his first Top 20 album sales chart positions in 40 years. As you might guess from its title, 'TRIOS' moves the limelight onto some of the greatest power trios in history, from the Sixties and Seventies, and is devoted to Bernie's own interpretations of songs they recorded. This album thus focuses on the harder rocking angles of Bernie Marsden's multi-faceted talents, so is sure to delight lovers of classic rock.
On this 11-track album, you'll find classic power trio tracks given fresh polish and shine by Bernie's own masterly skills, honed over five decades as one of the world's finest Blues, Blues Rock and Rock artists. The list of guitarists given the nod of approval in this set reads like a Who's Who of fretboard royalty: Beck, Green, Walsh, Hendrix, Clapton, Winter, Trower, Gallagher and West.
What's more, with an added twist, the name of Marsden gets added to this star-studded rollcall as Bernie revisits a track that he originally played on with the great Cozy Powell back in 1974, with Cozy Powell's Hammer: their foot stomping hit 'Na, Na, Na', written by John Cameron.
"'Na Na Na' was a pivotal moment in my career," reflects Bernie, "It was the first time I had recorded with Mickie Most: he was Cozy Powell's producer. We were thrust upon the pop circuit — especially Top of the Pops — where the single made Top Ten in 1974.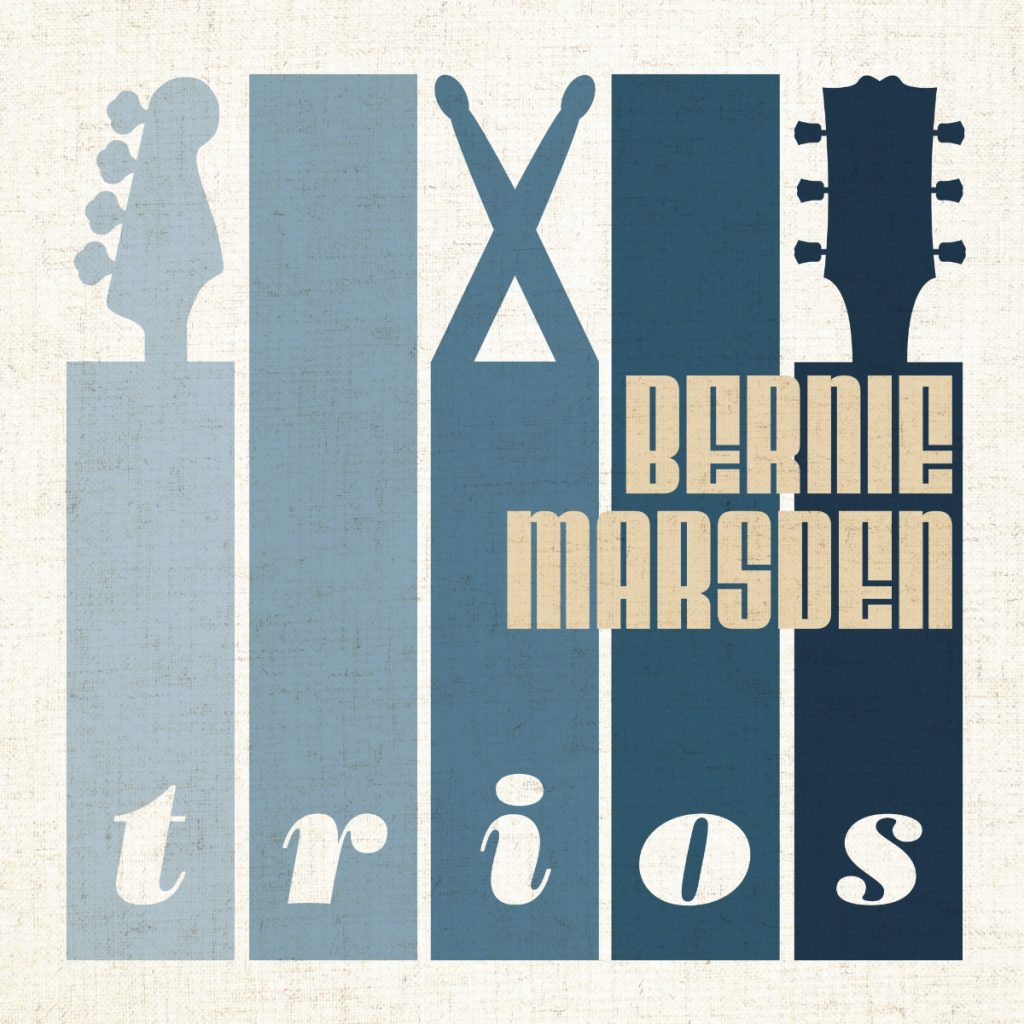 "This new version of 'Na Na Na' was instigated by my late friend, drummer 'Jimmy' Copley. He had actually seen us on Top of the Pops, was a big Cozy fan and during the 'Trios' recording sessions wanted to play a Cozy drum lick or two!
"Original Whitesnake member Neil Murray plays bass guitar on the new version, and I used the very same guitar that I had used on the original 1974 single."
Introduced by Bernie himself, the brand-new video for 'Na Na Na' uses young musicians from the here and now to recreate Bernie and his bandmates' appearance on Top of the Pops, amidst a deliberately Seventies retro backdrop.
The video was filmed at Fairycroft House in Saffron Walden by Paul Bellany for Creative Walden. Bernie says special thanks to Tim Atkinson for making the shoot happen, and to the young talent who put in a fantastic performance, miming to Bernie's track (and thus making a nod to the classic Top of the Pops tradition of mime!) Presented by Louie the Man, the young band's line-up fields Attie Buckle on Drums; Flynn Clements on Bass; Finn Thompson on Guitar; and Mark Squires on Vocals, all performing with rocking gusto!
Pre-save now https://slinky.to/TriosBM TRIOS will be released through Conquest Music, on 5th Aug, 2022

Websites: https://berniemarsden.com/
https://conquestmusic.co.uk/

Socials
Facebook: https://www.facebook.com/berniemarsdenofficial
Twitter: https://twitter.com/Bernie_Marsden
Instagram: https://www.instagram.com/berniemarsden/