Mickey Jupp Releases Vintage Lyric Video From His New Album
Cult songwriter and Godfather of Pub Rock, Mickey Jupp released his new album 'Up Snakes, Down Ladders' through Conquest Music, in the Summer.
The opening track, 'I'd Love To Boogie' is a barnstorming boogie woogie rocker, and there is now a vintage lyric video that perfectly complements the tempo and fun of the track.
Up Snakes, Down Ladders was Mickey's first official new album of new recordings in over 30 years and has delighted his fans, critics and lovers of blues, rock & roll and quality song writing everywhere.
"Not a wasted word, nor a pointless chord. Mickey Jupp is a total original" Classic Rock 9/10 album review.
Mickey Jupp started his musical journey in the early 60's around Southend-On-Sea and was a hugely influential figure in the UK R&B and Pub Rock scene in the 70's. His outfit, Legend, recorded albums for Bell Records & Vertigo, including the famous Red Boot album, which inspired future legends such as Paul Weller, Ian Dury, Joe Strummer, Dr Feelgood and arguably the whole pub rock movement. A solo career followed, with albums released on big labels such as A&M, Chrysalis & Stiff, but sales success never really materialised, despite working with producers such as Nick Lowe, Mike Vernon, Godley & Crème, Tony Visconti and Francis Rossi. Critically acclaimed albums followed with little chart impact and Mickey chose to follow his heart to his beloved Lake District.
Throughout his career, Mickey Jupp has shunned the limelight.
A distrust of authority, an ambivalent attitude to fame, and a struggle with the pressures of recording & public performance, bad luck… all have been factors in Mickey's lack of commercial success.
Maybe there are precious few gold discs hanging on his wall, but Mickey Jupp has never been short of respect and admiration from his peers & the music press.

John Lennon reputedly called Jupp the "best British rocker of all times".
"Mickey Jupp is the best white singer I've ever heard." Wilko Johnson
"A star who, for some reason known only to God and the fates, has been passed over while lesser men achieve fame" NME
Over the years, Mickey Jupp songs have been recorded by artists ranging from Dr Feelgood, Elkie Brooks, Ricky Nelson, The Judds, Delbert McClinton, Dave Edmunds, Gary Brooker , Chris Farlowe and Nick Lowe.
Although Mickey was no longer visibly engaging in the music business, he never stopped the business of making music. His lifelong love of song writing has resulted in Mickey recording well over 300 new songs at his cottage in the beautiful Eskdale hamlet of Boot. The vintage equipment did not stop him in crafting exquisite recordings that showcase his stunning vocals, subtle guitar work and sublime piano playing.
Then there are his astonishing lyrics. They have charm, humour, simplicity and brilliant wordplay that can raise a smile or bring a lump to the throat in equal measure.
Mickey Jupp is a phenomenal wordsmith at the very top of his game.
Conquest Music is delighted to have finally convinced Mickey Jupp to let us make his home recordings available to the wider world, having only been available by mail order to his facebook fans via self burned CD-Rs.
These songs are just too good to be restricted to a small corner of the Lake District.
Up Snakes, Down Ladders is the first volume of The Boot Legacy, a series of albums in which these Mickey Jupp home recordings, having been lovingly and expertly re-mastered, are at last available in good quality audio for general appreciation.
Up Snakes, Down Ladders was penned, played and produced by Mickey Jupp in the village of Boot, which has been his home for almost 40 years.
Whether it be the heads down, knee swinging Rock 'n' Roll opener, I'd Love To Boogie, the country swing of Why Don't You Don't?, the painfully reflective ballad of Man In The Mirror, or the funky groove of the title track Up Snakes, Down Ladders, the wit and magnificence of Mickey's lyrics are a constant thread throughout this set.
Equally ever present is the incredible tone and quality of the Mickey Jupp vocals.
Now approaching 80 years on the planet, his voice seems ageless.
"Jupp is still a master". Mojo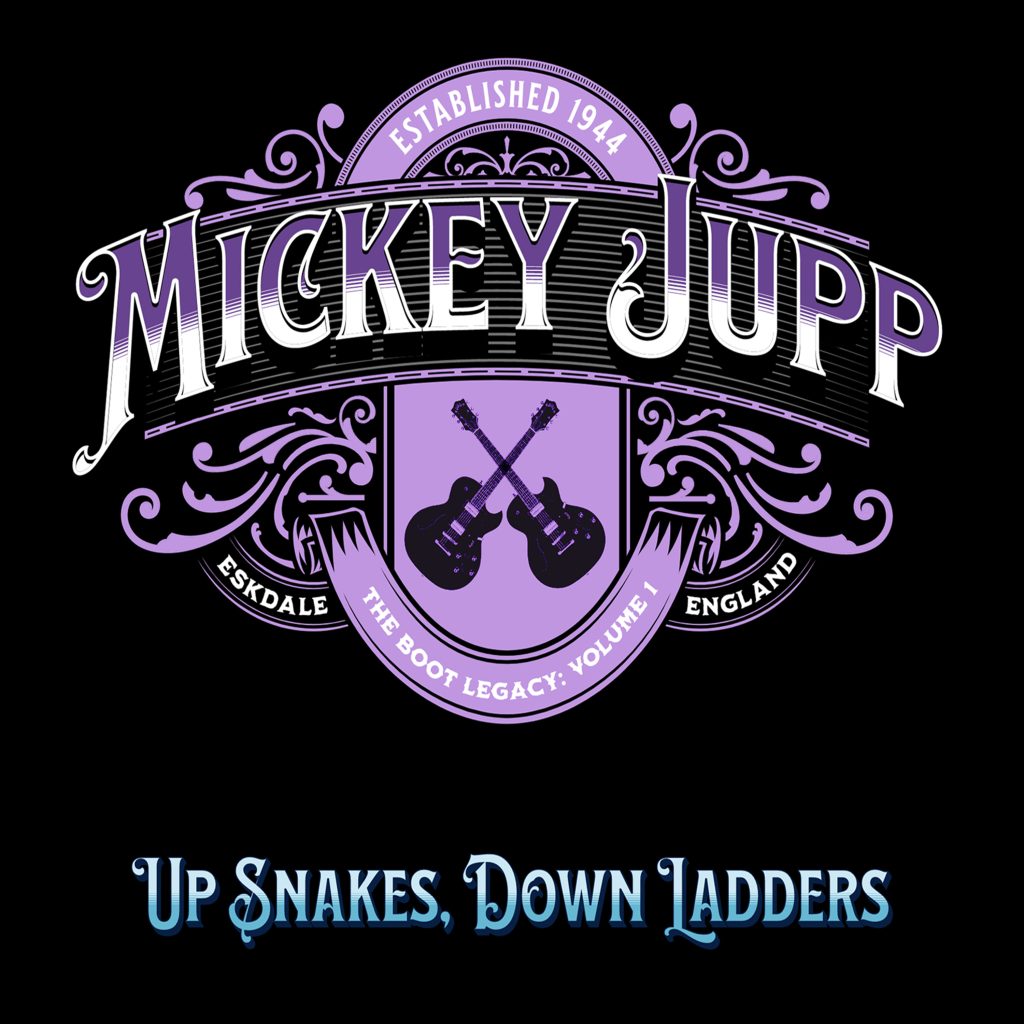 The full tracklisting of Up Snakes, Down Ladders is:
1 I'd Love To Boogie
2 Up Snakes, Down Ladders
3 Why Don't You Don't?
4 Like You Don't Love Him
5 Man In The Mirror
6 Loving The Wrong Girl
7 Learning To Swim
8 The Nature Of The Beast
9 Get Hot
10 Bad News Can Travel Slow
11 Lonely Boy
12 I Beg Your Pardon (You Heard)
13 I Threw Myself At You (and Missed)
14 The Blues Ain't What They Used To Be
15 The Ballad of Tutford Darnell
16 Pilot
All songs written, performed and produced by Mickey Jupp.
The album is available via this link:
The second album from Mickey Jupp's Boot Legacy Series, Hallelujah To Amen will be released on Conquest Music in February 2023.
Links: https://conquestmusic.co.uk/
https://www.facebook.com/MickeyJuppMusic