Luke Morley Releases "Errol Flynn" Music Video and Single, Alongside a Special Acoustic Version
In his latest musical venture, Luke Morley delves into the intricate facets of the male experience through the release of his compelling country-infused song, "Errol Flynn." This release not only highlights Morley's musical prowess but also presents a heartfelt acoustic version of the track.
"Errol Flynn" beckons listeners to embark on a poignant journey that employs the legendary Errol Flynn as a metaphor for the universal male journey. 
Morley elaborates on the song's essence, stating, "'Errol Flynn is all about the male condition, how we deal with the ageing process, our vanity and how the opposite sex looks at us as we get older. I think it's a little bit about my late Father and slightly about me as well I guess. I wanted it to feel like a Country song with a hint of dark humour thrown in. 
This was one of the first songs I wrote for 'Songs From The Blue Room' and it opened my mind to the possibility of making an album that was different to the kind of music I'm usually associated with. I'm really looking forward to playing this tune on my UK tour in January'."
Check out the video here:
Tour Dates:
 Jan 25th Wolverhampton KK's Steel Mill 
 Jan 26th Glasgow The Cathouse
 Jan 27th Newcastle Riverside
 Jan 29th Nottingham Rescue Rooms
 Jan 30th Cardiff The Globe
 Jan 31st London Islington Academy
Tickets here – https://www.gigantic.com/luke-morley-tickets

The digital 45 is out now and available on all digital platforms here https://slinky.to/ErrolFlynn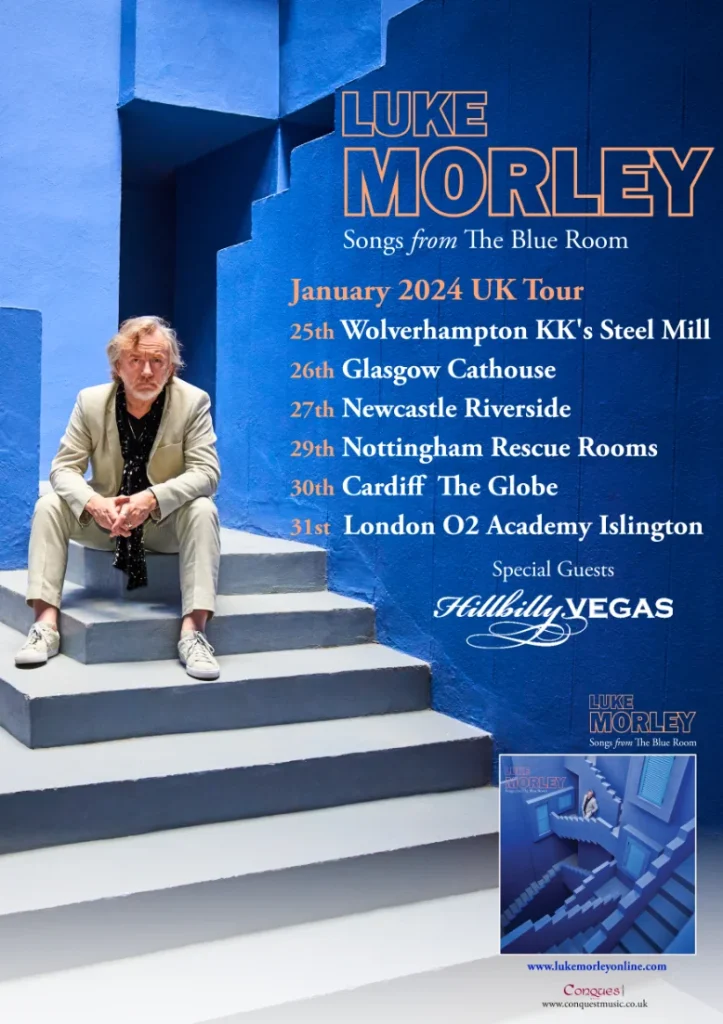 Photo Credit: Jason Joyce.